Virtual Services
---
Good Morning!
Welcome to our virtual service! Thank you for joining us this morning! Click the link below to start the service! We also have a special note from Ms. Carla and a kids activity!
3 Tips for Virtual Service
1. Don't multi-task, focus as best you can!
2. Gather together as a family and participate as one!
3. Worship. Worship together as TJ & the band lead you!

---
Dear Fellowship Family,
This week has brought attention to matters of worldwide concern regarding public safety, health, and well-being. These concerns have echoed throughout our nation and more particularly, Southwest Missouri. As information regarding coronavirus / COVID-19 continues to unfold, we would ask you as followers of Jesus to commit to intentional times of prayer. This season is our opportunity to demonstrate great faith, to be a voice of compassion, and godly wisdom. Most would view matters of this magnitude and say, "God, I've got a great big problem." Not us. Not at Fellowship. We choose to pray in this manner, "Problem, I've got a great big GOD!"
So what is our responsible step? As of today our Governor Parsons, the Greene County Health Department, and other local officials have made the following request: that gatherings and groups of 10+ people not meet during these immediate days. They have also asked churches to pursue other options as it relates to Sunday morning gatherings. As good citizens we want to honor both of those requests.
In light of these factors, we believe it is best to NOT have physical services at Fellowship until CDC recommends otherwise. However, we WILL be offering a virtual service experience that we would invite you to participate in. This service will be posted online and sent to you via an email on Sunday morning at 9:00am. Join us Sunday morning as we pray, worship, and hear from God's Word.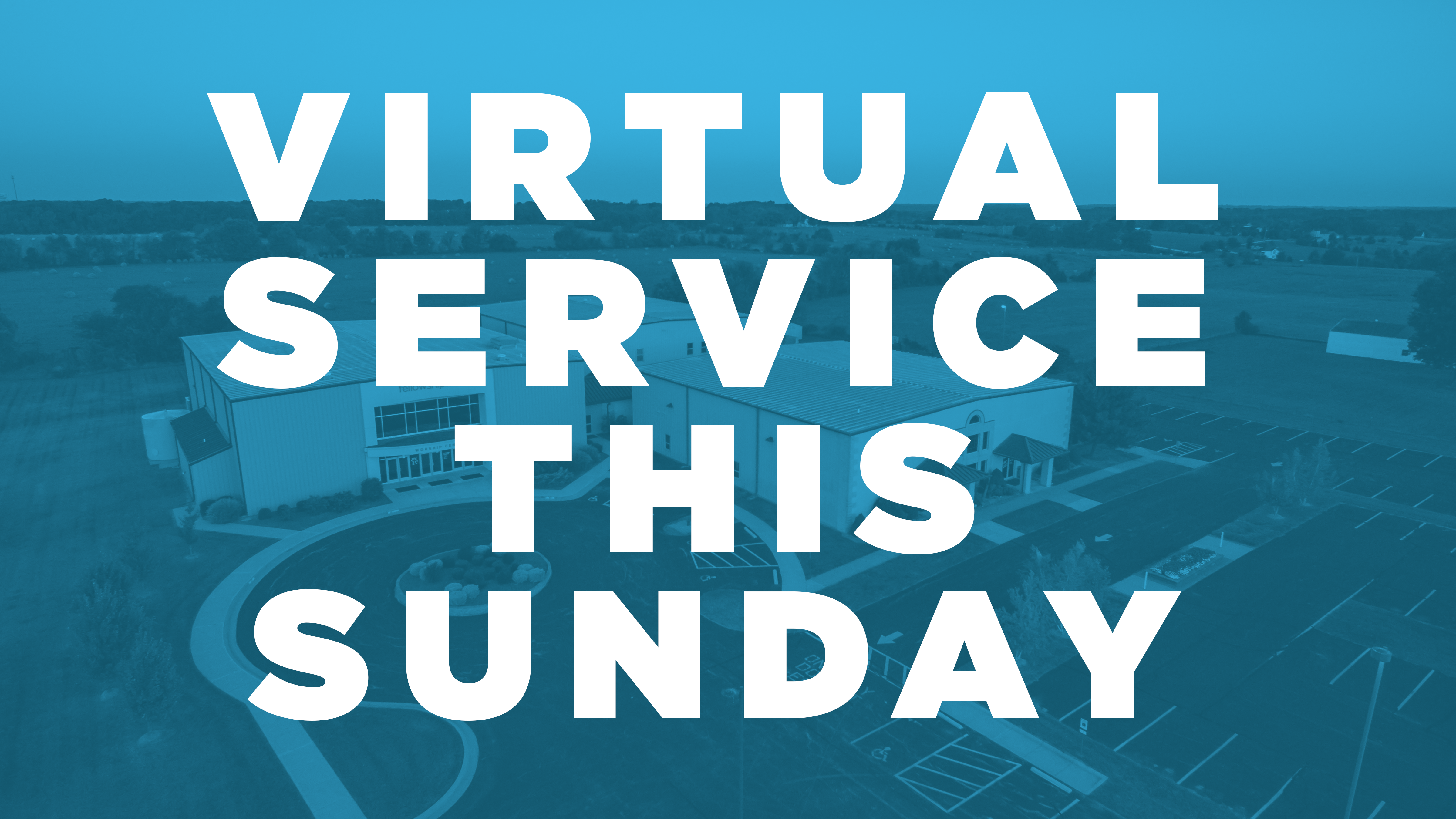 Whether together or separated by distance, we can rest confidently in this assurance - we are still the body of Christ and "nothing can separate us from the love of God...". During this season, may we be sustained by the truth that God was sovereign yesterday, He is still sovereign today, and He will be sovereign tomorrow.
Thank you Fellowship! You are loved here. Join us VIRTUALLY on Sunday!