Virtual Services
---
Good Morning!
Welcome to our virtual service! Thank you for joining us this morning! Click the link below to start the service! We also have a special note from Ms. Carla and a kids activity!
3 Tips for Virtual Service
1. Don't multi-task, focus as best you can!
2. Gather together as a family and participate as one!
3. Worship. Worship together as TJ & the band lead you!
---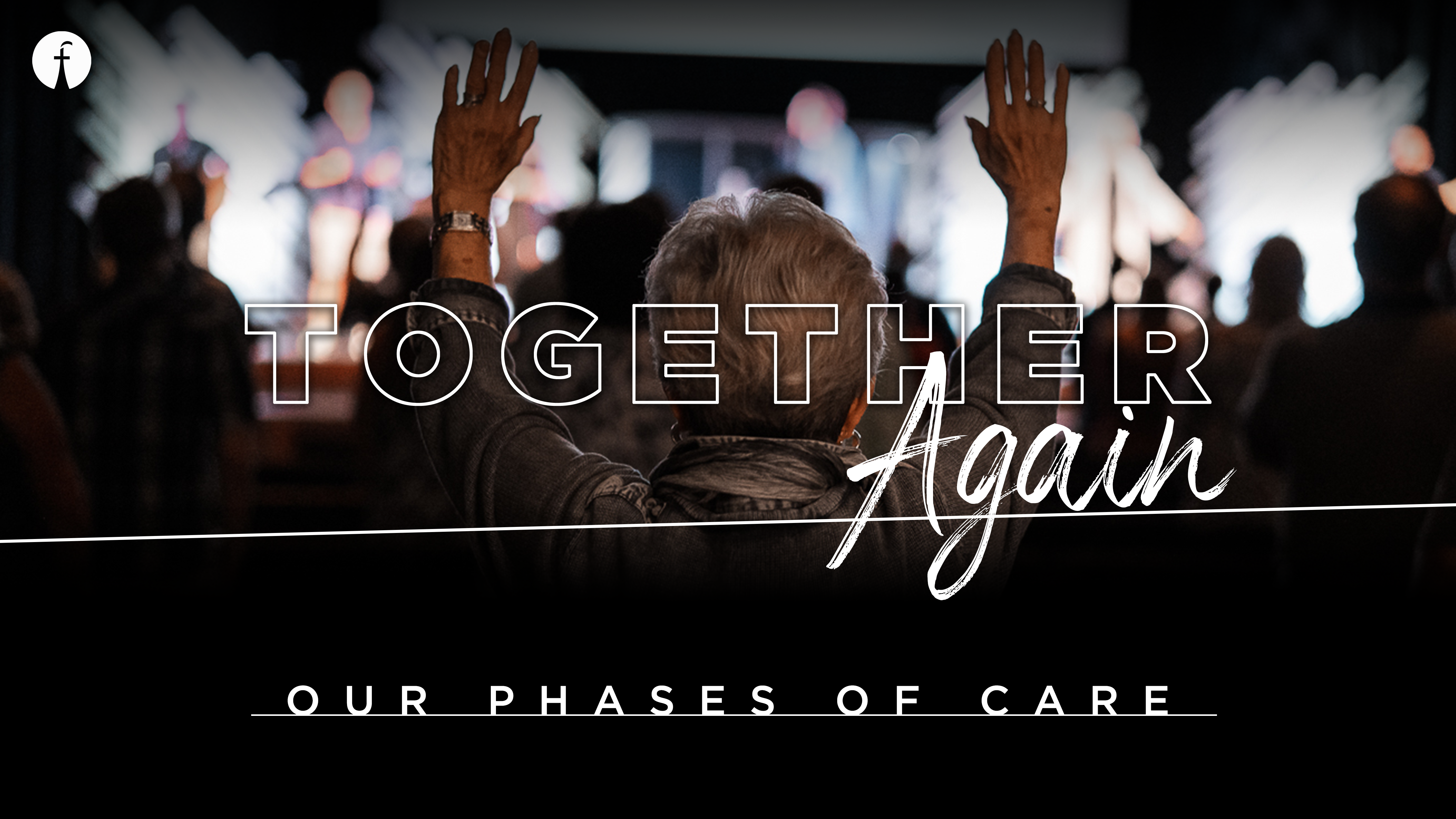 Together Again: Our Phases of Care
As we begin to think about what re-opening looks like for our church, we want to prioritize using faith, wisdom, and operate from a high level of care. As we continue to hear from government officials, trusting their wisdom, Together Again: Phases of Care are our first steps toward gathering. We will be communicating over the coming weeks as things progress, knowing phases are subject to change. It's important to remember that we all have different levels of comfort during this time and we want to lead with grace towards others and be flexible to care for all of our people well.
Encouraging Life Groups as they feel comfortable using social distance to meet together physically for community

Services and Life Groups will be available virtually for the foreseeable future for those staying home

Sunday May 17, encouraging Life Groups or 1-2 families to join together to watch our virtual service

Using CDC guidelines for social distancing, hand washing, etc. for every gathering. *Available at link below

One of the ways that we can mutually encourage one another is through stories of God's Movement in Our Midst. We would love for you to take a few minutes right now and share how you have seen the Lord move during this pandemic season.